Password Protect Signing
Users can request that a signatory provide a password before he/she is able to access a document. To enable password-protected signing, the user, when adding recipients during the signature request workflow, clicks the add password button. After clicking the add password button, a prompt would pop up that will allow the user to set a secure password. If the user wants to remove the previous password that was assigned the user simply clicks the same button again.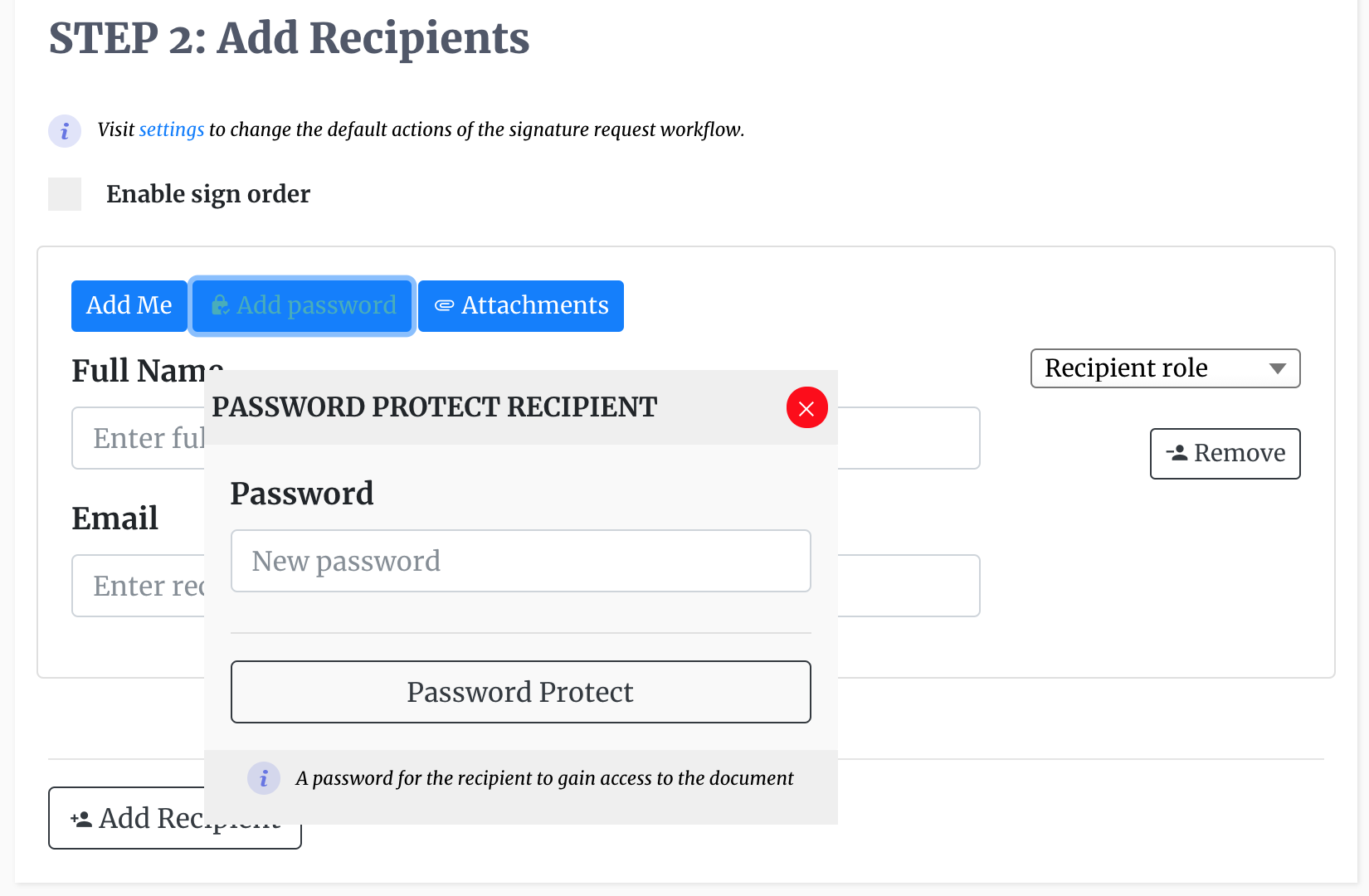 After the document is sent out, the recipient will now have to enter their email as well as a password to access the document.