Summary
Improve efficiency and cut cost by automating the purchase ordering process
Make it more convenient for suppliers to sign your contracts using any device at any time
Increase contract completion rates and automatically send reminders to your suppliers
Handle multiple contracts with ease, track contract completion as your suppliers edit them
Create a more transparent procurement process that reduces the risk of third parties making errors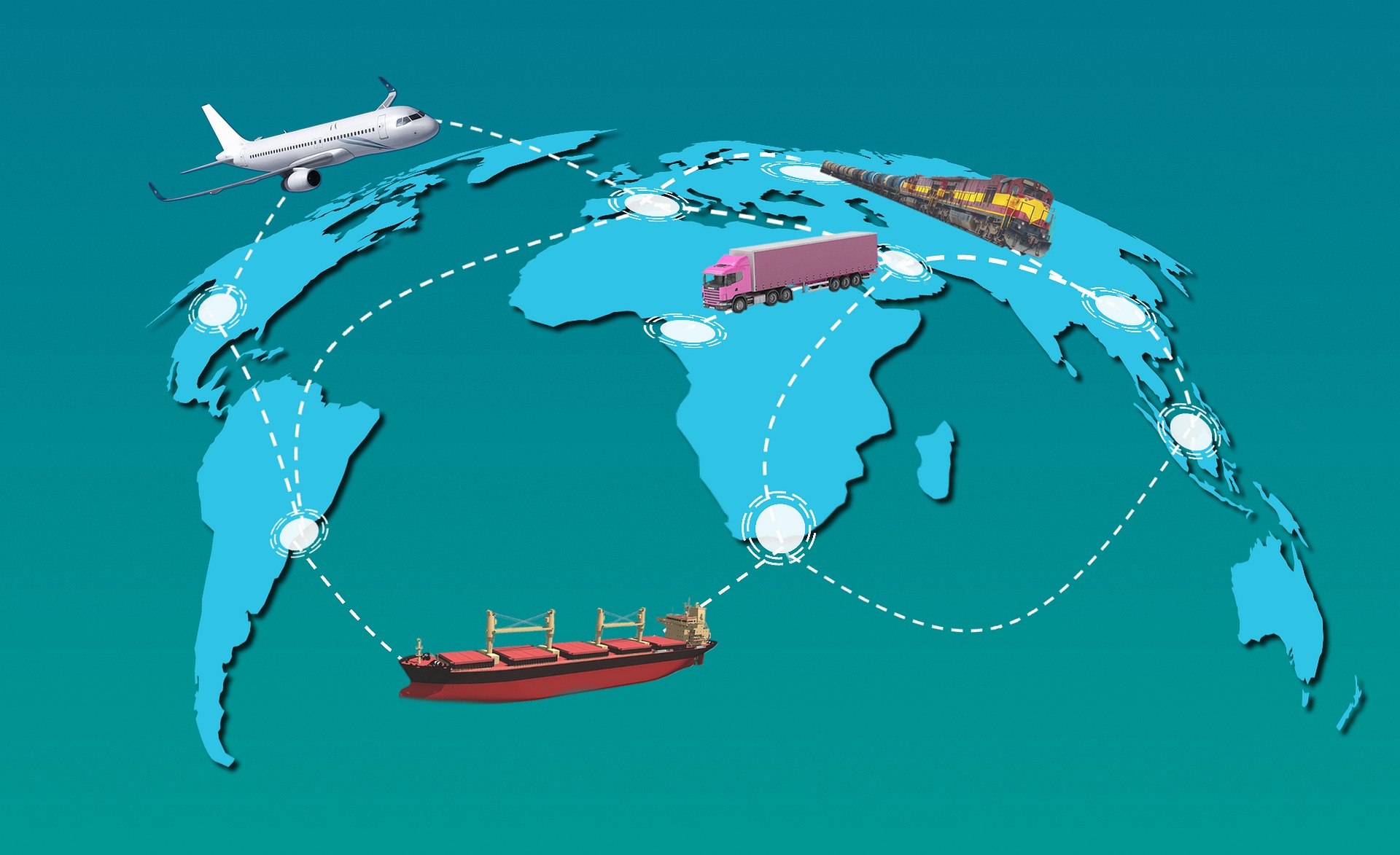 Streamline logistics and purchasing
Source: pixel.com
​
Digitally Transform Key Business Functions
With the digital revolution changing business competitiveness, and consumer expectations across industries, business leaders are encouraged to digitally transform their operations to ensure maximum nimbleness, flexibility, and speed. Small, medium-sized and large businesses must be able to respond to the ever-changing consumer habits quickly at lower costs. Of course, there are many business functions that can be transformed. In this article, we examine the use of electronic signature services such as DocEndorse to improve the productivity of teams involved with procuring goods and services.
The Procurement Role
The  procurement, and payables functions are two interlinked areas where the use of electronic signatures can increase throughput and reduce bottlenecks. Many in executive leadership would argue that the supply chain is the life blood of a company, without which companies would not able to provide goods and services and generate revenues. Goods and services must be purchased for use as inputs in manufacturing processes or as inventory in a distribution network. As goods and services flow along the supply chain, more has to be ordered at a certain frequency to keep up with forecasted demand. In companies that have a formalised spend management process regular staff members are able to make internal resourcing requests through a purchase order, that is subject to review and approval at the executive leadership level. Often purchase orders fall in one of 4 categories, namely:
Standard Purchase Order: This is typically used for one-off transactions and it typically has all the information needed to make the purchase, such as payment details, delivery details, warranty etc.
Planned Purchase Orders: These are typically used for recurring purchases. They set out the full details of a purchase with payment and delivery occurring in instalments.
Blanket Purchase Orders: In this type of arrangement, companies agree to purchase from a particular vendor over an unknown time period, with the specifics to be determined at a later date.
Contract Purchase Orders: This type of purchase order is simply an agreement between supplier and vendor to create a commercial relationship. It often set out the vendor details, payment or delivery requirements. Whenever actual purchases are done the contract purchase order is followed up with a standard purchase order.
Regardless of the purchase order used, the ordering process usually goes through several administrative touchpoints that can lead to an accumulation of email trails and a multiplicity of document preparation tasks. For example, a lot of management resources can get wasted on the tedious process of formatting, reformatting, printing order forms, and the scanning and signing of paper documents. Often documents and order forms have to be shared with multiple departments and end-users for approval, re-approval, modification, and resubmission. Also, consider that in many cases the process has to be repeated hundreds or even thousands of times.  In these cases,  inefficiencies that appear to be small will be magnified exponentially as time progresses. 
How Electronic Signatures Can Help
Electronic signature platforms offer a turnkey solution to streamline the entire purchasing process. Through the use of our platform, company staff are able to create templates of purchase order agreements that can be reused indefinitely. The requisite details that form the purchase agreement can be added before or after the document is dispatched by any person with the appropriate rights (which is assigned by the author of the document). The author is also able to set the order in which the document is to be viewed, which ensures that the document goes through the right approval process before it is finally dispatched to the supplier so that the order can be fulfilled. Our platform also facilitates documents undergoing several iterations and approvals before it is sent out via email.  After all signatures or data are obtained, or when the document is viewed or edited by all recipients, a court admissible audit trail is automatically generated that can be used by the finance team or internal auditors later on. Consider the following workflow:
A team member needs to purchase business supplies or re-stock inventory.
He/She creates a purchase order form using a standard document vetted by his/her legal team.
He/She can enter important details such purchase volume and delivery methods, then upload the document to our system.
Demarcate other areas on the order form that needs to filled in by another team member such as price, signature, date.
 Assign who should fill in details in the document, who should sign, who should approve, and in what order these should occur.
Assign the final recipient which would be the supplier.
Send out the document for it to work its way though all the key stakeholders involved. The author of the order form can track each changes to the document as each recipient does his/her part. 
The benefits to using such a process are many, most notable of which is the ability to speed up purchases of goods and services, and reduce the complexity involved in procuring new supplies. The are other benefits as well which include expanding convenience, handling multiple contracts, and creating a more transparent procurement process. When all is said and done the throughput for the entire organization should increase significantly.
Expanded Convenience
Enabling your procurement contracts to be signed and filled electronically  makes it easy for your suppliers to sign contracts anywhere, any time, anywhere in the world. Furthermore, you can track contract completion and forward reminders, which allow your payables department to generate a measurable boost in productivity.
Handle Multiple Contracts With Ease
Usually there are many contracts that require staff attention.  Some of the documents includes SOWs, REP sign-offs, purchase orders, and supplier compliance. With our electronic signature software your team can focus on other value added activities and spend less time tracking contract completion, while you can be rest assured of the data protection and security that comes with our service.
A Clearer More Transparent Process For Team Members
The average team member in a company does not  understand the procurement process as  it is not a core part of their job description. Some employees often require training and guidance which increases the potential for error if they are left to do this on their own. E-signatures allow the author - who is often the subject matter expert - to set the exact roles within a document filling and signing workflow, which limits the ability of less informed team members to make mistakes. 
Greater Visibility For Team Members From Other Departments
With electronic signatures, companies automatically create an order history for the company that can be accessed at any time. Finance teams and internal auditors are able to see exactly what has been ordered and why. Documents are accessed from a centralized system with search capabilities making it easier for managers and finance teams to track and trace. These documents can also be accessed remotely by team members with the requisite permissions that can be  assigned by executive leadership.
Final Remarks
Companies need to document purchase orders to ensure accountability at all levels of management. The documentation of these transactions must also be shared among many people within an organisation. As organisations do more transactions, the paper work can accumulate, become more complex, and harder to track, eventually making the work of the procurement officer more tedious and inefficient. Electronic signature platforms such as DocEndorse offers a turnkey solution to simplify the process of managing purchase orders. Procurement officers can now focus on more value added tasks, and leave the mundane tedious tasks to our software.