Summary
Businesses can keep their revenues stable during a recession by providing more value either through prices cuts, bundling, or creating convenience for their customers.
Zero-based budgeting is very important to root out unnecessary costs especially for businesses that have been in existence for a while.
Businesses should embark on business process re-engineering to quicken the pace of technology adoption, and obtain process simplification and efficiency.
Improving the use of working capital can free up  more cash resources for companies to embark on productivity enhancing initiatives.
Leverage your deep relationships with customers to find new tangential business lines and boost revenues.
Surviving For The Next 12 Months
There has been a lot of talk lately about the possibility of a recession hitting the world economy. Some people, perhaps for political reasons, have begun to dig into the technicalities of a recession in order to argue that a recession is not on the cards. Small business owners do not have the time to get into the "weeds" of what a recession is, but they should be concerned about the impact that a slow down in economic activity will have on their bottom line. While the debate about recession or no recession rages on, the signs of an economic slowdown have been steadily increasing. Small business owners should therefore be implementing strategies to prepare for difficult scenarios.
Today, the world economy is in a unique situation. Shortly after a global pandemic that did a lot of damage to supply chains, the availability of talent, and balance sheet flexibility, a war began in Ukraine. The levying of unprecedented sanctions against one of the world's largest commodity producers, have further magnified the problem. Consequently, prices are out of control and are eating away at the profits of companies, and the budgets of consumers. To make matters worse, Central Banks across the world have hiked interest rates at the fastest pace seen in decades, leading to further erosion of demand and higher costs for lending. With the double whammy of higher costs and lower demand, small businesses will naturally have to gravitate towards cost reduction.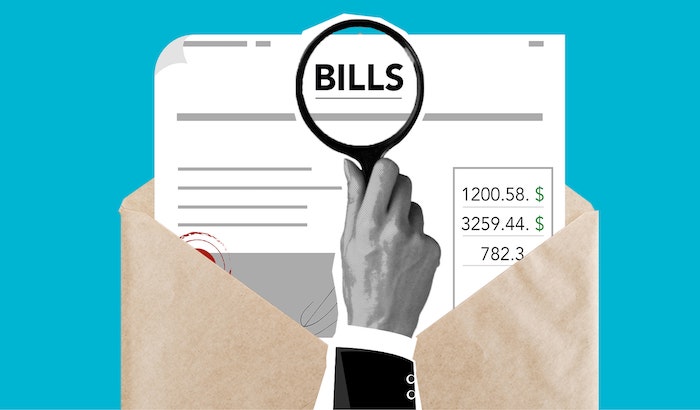 Review Costs
Source: pixels.com
​
Turn A Crisis Into An Opportunity
When many companies think about reducing costs they immediately focus on staff cuts. Some companies have already begun to announce huge job cuts. Disrupting an organisation's culture, and team configuration by doing job cuts is never an easy call, at the same time the cost of talent is typically the largest part of expenses, and so realistically, some sort of job reduction scheme is unavoidable.  Nevertheless, we would like to make the argument that exploring these 5 productivity initiatives can bring greater operational efficiency, and provide better long term value for businesses.
Provide More Value to Customers
As customers' budget constraint get tighter some may choose to forego the purchase of a business's products entirely, while some may seek cheaper alternatives, and some may look to squeeze every dollar they can out of their time. To counter the impact of this type of behavioural change, businesses can look to the resources they have at their disposal in order to provide more value to customers. The most obvious option is to slash prices or offer more discounts. Of course, any sort of cut in prices will have to be considered within the context of operational efficiency (we will touch on this later). As an alternative to cutting prices, small businesses can also repackage their products and services with a view to putting more value added services in a bundle for the same price.  Yet even greater value can be added by taking a broader view of what it means to provide value to customers. Businesses can leverage technology and the common saying "time is money" to great effect. By providing greater convenience  to customers, reducing friction in product use, and expanding accessibility to products, businesses can magically create time-on-hand for customers to use as they wish. Customers will also appreciate the extra effort that businesses put in to make their lives easier and this will further strengthen a business's brand.
Apply Zero Based Budgeting
Zero based budgeting is a strategy typically used by private equity investors to generate cost savings from bloated companies. Some companies also use this strategy on an emergency basis, but businesses should think of it as a recurring part of their annual budgeting process. For those that are not fully aware of the concept, zero-based budgeting involves developing an entirely new budget from scratch every year, justifying each line item, rather than using the previous year's budget as the starting base. This may involve more work, but the present value of the cost saving is usually more than the upfront investment that is made. In many cases, the savings in the first year alone outweighs the upfront investment. Organisations that have been around for a while (10 years or more) tend to be bloated with unnecessary costs that have been routinely added year after year. In this sense, small businesses that have "been around the block" should be more inclined to take a step back and reassess what resources are needed and what are not.
Business Process Re-engineering
Business process re-engineering involves a company continuously looking at ways in which it can change the way it achieves its business objectives quicker with less work. More efficiency can mean getting rid of redundant business processes, removing obstacles to speedier completion of tasks, and the automation of certain necessary tasks. As time progresses technologies improve and the old way of achieving business objectives becomes uncompetitive. For various reasons, a lot of businesses are slow to adopt new techniques, leading to bloated costs, and operational tardiness. Some of the reasons are:
Management teams are not aware of how the new technology will impact the business.
They are aware but they choose to postpone the implementation due to not having the right team in place or the right resources.
Management is aware but is not convinced that they should disrupt the business to take advantage of something that may not, with 100% certainty, lead to more productivity.
Some management teams talk about affordability.
For every 10 reasons provided for not re-engineering business processes, there are 50 solutions that counter them. Let us take the ones that we have listed as an example. In today's world, information about new technologies is readily available on the internet, at trade shows, on TV, and in magazines. In addition, new tech start ups are pitching to companies about new ideas daily. Management teams therefore should be aware of new tech and its impact on their business. In cases where management teams are unsure about the potential benefits, they can always run a pilot program and get live feedback about the pros and cons. The buildout of cloud services has markedly reduced the upfront cost of implementing technological improvements. For example, our technology platform is available for free for 7 days, after which the price per user can be less than the cost of a cup of coffee. As such, affordability for any business size should not be an issue. We also have live customised demo sessions, and top tier customer service to facilitate the use of our services to improve productivity. 
Make Better Use of Working Capital
With interest rates going up, the cost of obtaining short term financing can become quite strenuous, especially given already limited balance sheet flexibility. In this context, businesses can turn to their working capital to fund important initiatives in their businesses. Companies can offer incentives to get their customers to pay bills a lot quicker or offer payment plans on receivables that are past due. At the same time, companies can benefit tremendously from extending the payment terms on their payables, particularly payables to larger companies that may have a stronger balance sheets than theirs.
Form a Deeper Relationship With Your Customers
In challenging times a deeper customer relationship can be the make-or-break of a business, not only because it encourages customer stickiness, but also because it can open up opportunities to sell other products or create new business lines. Companies that truly focus on the needs of the customer are usually the first to know of the pain-points that customers face in the day-to-day running  of their lives or businesses. With a sufficiently sized sample of customers, businesses are able to extrapolate patterns from the concerns expressed by their own customers and make an assessment of the profit potential of new niches.  This is an enormous advantage for small businesses as they are able to quickly move into tangential markets, without devoting large sums of money to R&D or marketing. 
Final Remarks
The quarters ahead are filled will uncertainty. No one can tell when the Russo-Ukraine war will end and consequently when commodity prices globally will begin to show signs of rationality. As things are today, it certainly appears that supply constraints in the energy market, reductions to supply via OPEC+, as well as further sanctions on Russia will see higher prices or at least continued elevated prices globally for many months. Further, there are also intensifying signs of a slowdown in the global economy with worsening growth expectations seen in the US and Europe. In this context, small businesses must be in the process of implementing cost saving initiatives or are looking at ways to enhance productivity as well as keeping customers more engaged.